Meet the Team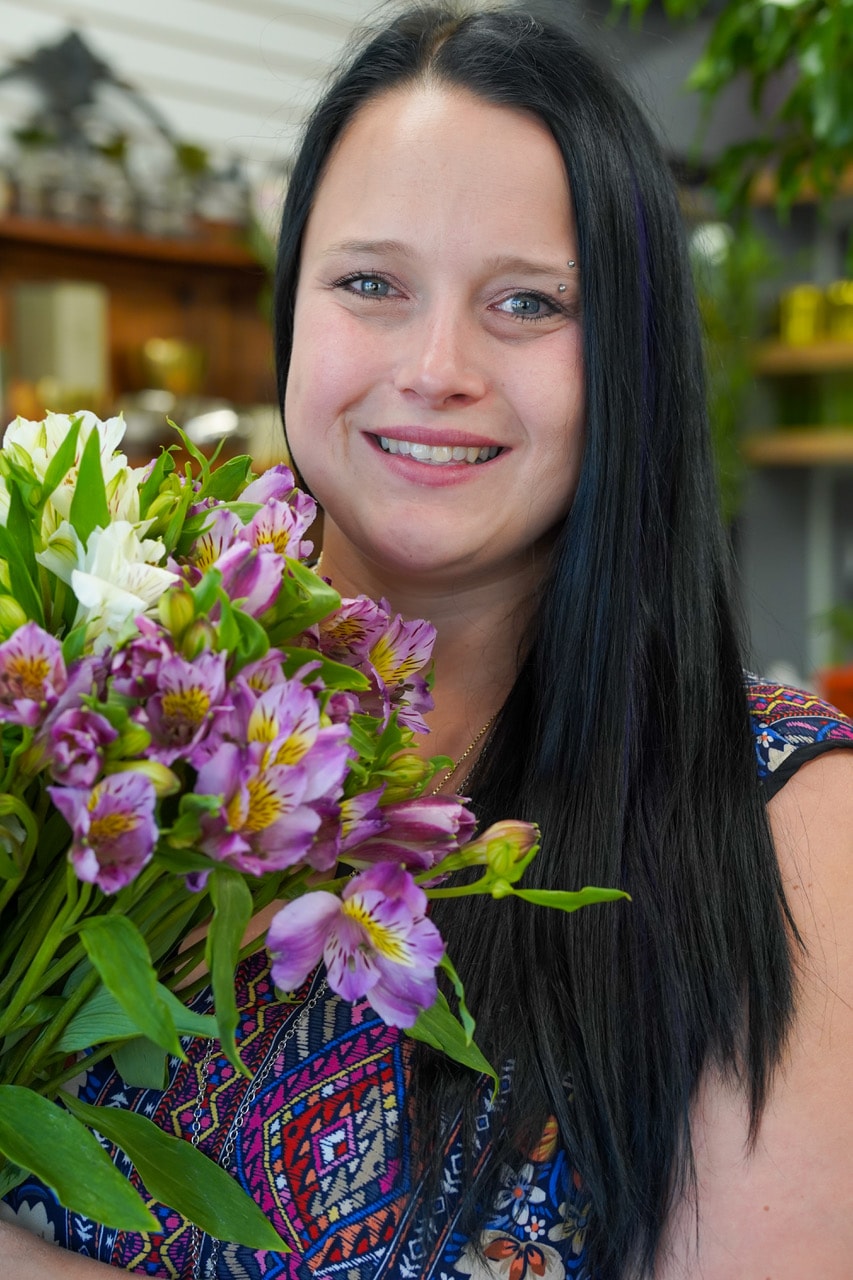 Stephanie Buckle, Owner/Designer
Hi I am Stephanie Buckle Owner / Designer of All About Flowers Ltd in Yorkton Sk.
I started working for All About Flowers when I was 15 and in High School. I can truly say I worked my way from the bottom to the top. When I was done high school, I moved to Saskatoon and worked at Saskatoon Florist & Flowers By Fred and learned so much about Design and the flower industry. I also got to help work alongside the designers for the Juno Awards in Saskatoon.
I then moved to London Ontario and worked at several different shops and learned so much more.
Finally, I Moved back home to be closer to family and started working at All About Flowers again … a year later Bev, who taught me so much about designing, and running a Flower Shop, decided to sell her shop. At 23 I bought All About Flowers and have never once looked back.
Fast forward 8 years. I, along with my husband and our 3 children, live on the farm where I grew up. Following both of our dreams and loving life, my husband and I bought a building to move All About Flowers into. I continuously work on growing by teaching classes, bringing in new product to incorporate with our flower shop.
Along with my amazing coworker/staff, I could not image doing anything else. When my children are older, I would like to go for more training and certifications to expand my creative mind in the Florist industry.
---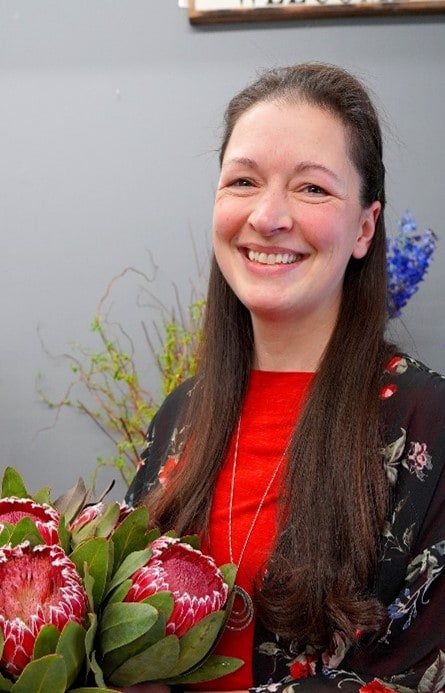 Candace Karkut, Manager
I started my career at All About Flowers in 2012 and walked through the doors with the title of front-end manager. One year later I began my training to be a floral designer and have never looked back. I love how flowers can brighten someone's day or bring comfort in a time of loss without saying a word. Flowers designed a certain way can express joy and when added to a special occasion makes the day perfect! My favorite designs are the fun, funky colorful ones but where I excel the most is the elegant, specialized pieces for funerals. There is something to be said about expressing someone's life through flowers. Most recently I have attended a workshop on wedding work and have started working more extensively with brides and their unique flowers for that special day. It makes my heart happy to create the perfect bouquet and our brides have that memory for the rest of their lives. I live in Yorkton with my loving partner Ken and have 2 beautiful young adults. Outside of work, I love to garden and feel a deep connection to the outdoors. I could spend all day in the dirt watching things grow. Working at All About Flowers has brought wonderful friendships, an abundance of creativity and fulfillment into my life. I couldn't imagine working anywhere else.
---
Aleesha Jaster
Describe what you do here: Make pretty things
Favourite flower: Spring peonies , summer Lisianthus and fall sunflowers
Ideal Saturday night: Pizza and a movie
I can't live without: My dog
Favourite food: Lobster & all seafood
Favorite Quote: "Keep your Head High & Your Battement Higher" Unknown