Meet the Team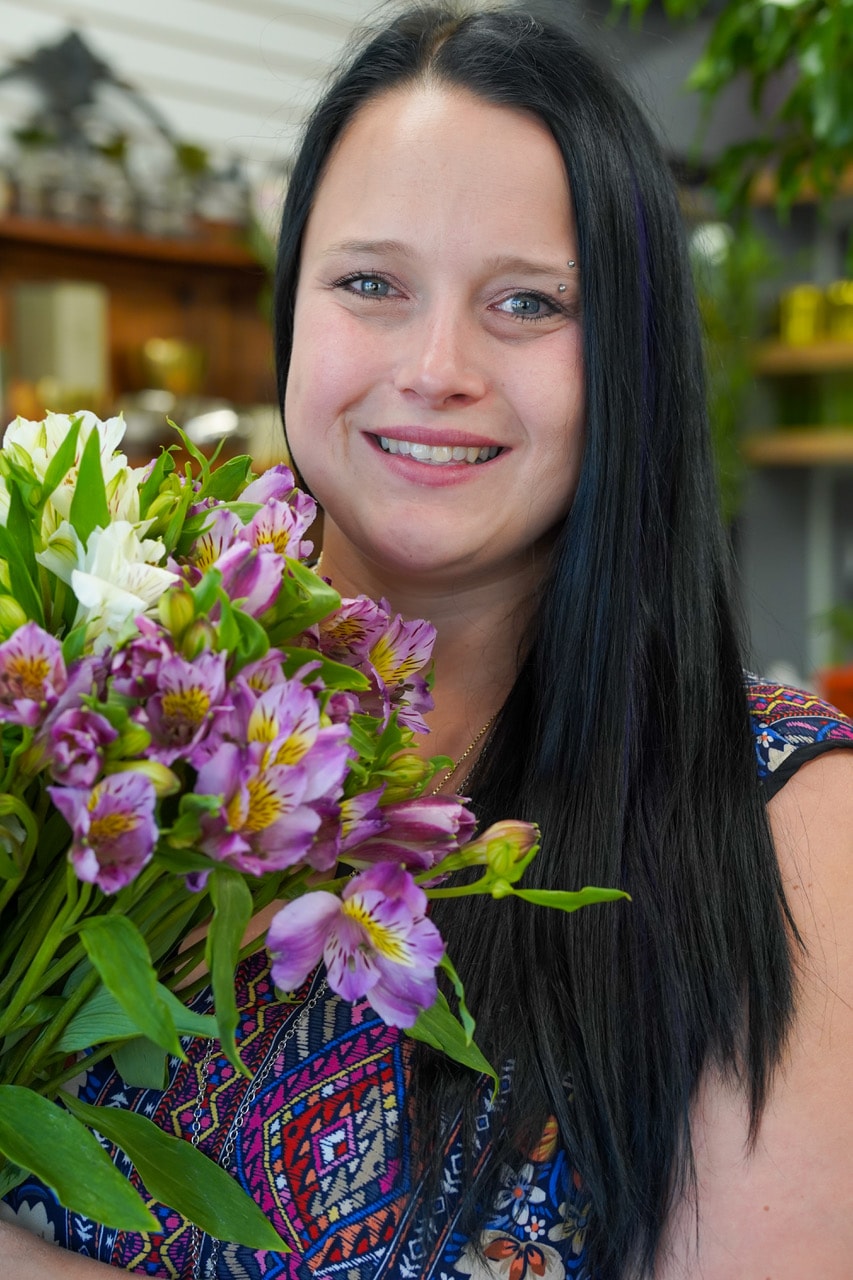 Hi I am Stephanie Buckle Owner / Designer of All About Flowers Ltd in Yorkton Sk.
I started working for All About Flowers when I was 15 and in High School. After I starting working at All About Flowers, I knew I wanted to own and become a designer in my very own flower shop. When I went to boarding school, I would come home on holidays to work at the flower shop. I can truly say I worked my way from the bottom to the top. When I was done high school, I moved to Saskatoon and worked at Saskatoon Florist & Flowers By Fred and learnt so much about Design and the flower industry. I also got to help work alongside the designers for the Juno Awards in Saskatoon.
I moved to London Ontario and worked at Forest of Flowers and A Market Florist. After having my son and on maturity leave, I started to work with Samirah with Designs in Bloom. In her Studio just working on weddings, what an amazing experience, learnt so much from her.
I then Moved home to be closer to family and started back working at All About Flowers when I was 21 and a year later Bev who taught me so much about designing, running a Flower Shop she decided to sell her shop. Bev asked if I would like to buy the flower shop. At 23 I bought All About Flowers and have never once looked back.
Fast forward 8 years, I live on the farm I grew up on with my 3 children and my husband. Following both of our dreams and loving life, my husband and I bought a building to move All About Flowers into. I continuous work on growing by teaching classes, bringing in new product to incorporate with our flower shop.
Along with my amazing coworker/staff I could not image doing anything else, when my children are older, I would like to go for more training and certifications to expand my creative mind in the Florist industry.
Stephanie Buckle
Owner /Designer
All About Flowers Ltd. Yorkton Sk.